Callum McDonald – Whitford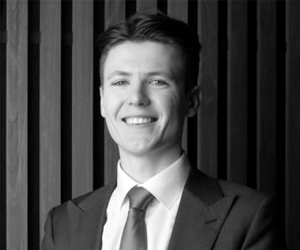 Sales Agent
callum@whitfordproperty.com.au
0455 504 408
Callum is the personification of loyalty, honesty, and integrity. Callum highly values consistent communication, continual updates, and collaboration with his clients. Allowing him to build a trust-based relationship from the very first inspection to putting up the sold sticker. Honest, Loyal and Genuine, Callum is committed to achieving the best result for his seller. Making sure their experience is stress-free and streamlined every step of the way.
Energetic, Passionate and Determined. Callum implements his exceptional negotiating skills and tailored strategies to ensure that he achieves an exceptional result and exceeds his vendor's expectations.
Starting his Real Estate career working under the guidance of Chari Emirzade, recognised as the Top Lister & Seller in the Barry Plant network and arguably one of Australia's best agents, Callum adopted the importance of strong negotiation skills, work-ethic, and honesty with every one of his clients. Partaking in over 300 property transactions within a year with Chari and the team, Callum quickly developed a flexibility and adaptability in all areas of the market, allowing him to implement the most seamless process in any situation that arises.
A new generation sales consultant. Callum implements his modern approach through social media, various marketing campaigns and technology strategies to keep at the forefront of the diverse real estate industry. Exhibiting the importance of a targeted strategy, when entrusting us with your most valuable asset. Born and raised in Geelong. Callum has always had an unconditional appreciation of the lifestyle that the region has to offer. A past student of St. Joseph's College, Callum understands the criticality of networking within the local community and creating lifetime relationships. Outside of work, Callum enjoys spending as much free time as possible with friends and family. He also enjoys travelling down to Pakington Street for his morning coffee.